Landscape Painting Intensive
Situated in one of the most beautiful regions of Italy, the idyllic medieval hill town of Monte Castello di Vibio, provides both amazingly picturesque vistas as well as unique challenges for
the painter. Majestic mountains stairstep their way into the distance, as their deep green forested hillsides fade to blue gray. The famed, Tiber River, winds like a giant serpent through the valley on its path to Rome, and farm fields and meadows become ribbons on hillsides.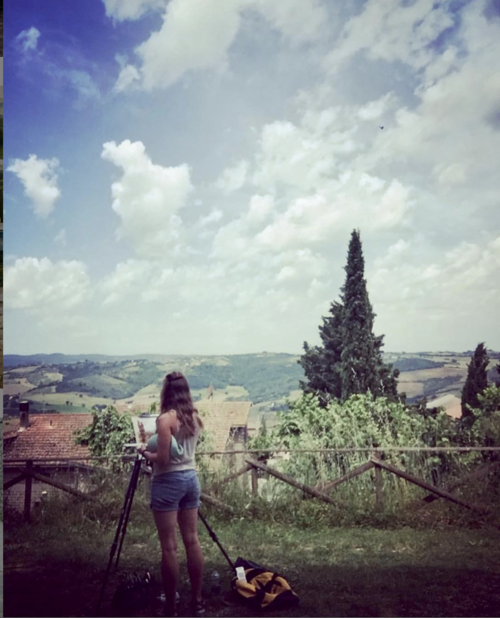 For room upgrades please contact us at:
icarts.info@gmail.com
or
(803) 261 - 2438