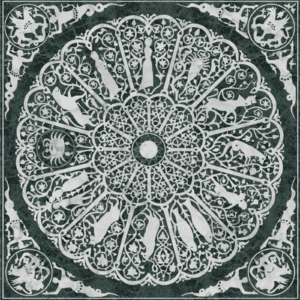 Imagine a week in which you are able to totally absorb yourself in workshop activities, away from the stresses of your daily lives and the pressures of the modern world. Consider an opportunity to dive into yourself and become present, focusing on expression and creativity.  There is perhaps no place better for this than our little mountain village overlooking the Tiber Valley in the region of Umbria – known to Italians as "the green heart of Italy."  Here you will explore the body and mind through Yoga, painting, and drawing in a series of experimental workshops.
Basic Hatha yoga practice will allow participants to slow down, tune into oneself and ones breathing and let the body guide you through simple movements such as Surya Namaskar. Through meditation we will seek to find thoughtless awareness. Through drawing exercises such as mindful observation, we will use our senses to raise awareness and explore imagination through taste, touch and sound.
Students will aim to create a harmonious balance from a mix of structure and improvisation working on heavy grade watercolor paper.  Using ink and watercolor, students will create non- objective drawings and paintings. We will be using a variety of techniques gained from studies in both European and Indian processes.  We will grind pigments in binders, creating luscious water- based paints of exceptional richness and depth of color. We will prepare paper, underpaint with grids filled with basic algorithms of color over painted and layered with shapes and forms which are sanded, burnished, washed, reworked and detailed to give a final result. The objective is a wholistic approach that considers all elements as meaningful.
As an integral capstone to the experience, we will visit the beautiful city of Florence, where we will research historic designs found in art and architecture. In this, we will take a somewhat different perspective from that of art historical tours. Guided by Emma's background in anthropology we will explore new opportunities provided our own creative work. We will seek to expand our awareness of the mysterious world that the ageless city presents, as well as opportunities that typically unobserved objects and landscapes present.
Participants will be housed in the remarkably well-preserved Umbrian hill town of Monte Castello di Vibio.  Your workshop package is all-inclusive, providing welcome and departure services and airport transfer from the Rome Fiumicino, Leonardo Da Vinci Airport (FCO). Aboard our comfortable private bus, single occupancy accommodations with shared bath (a wide range of upgrades with private bath are available), 3 meals per day Monday-Thursday, Prosecco brunch and dinner on Saturday and Sunday (no meals are served on Friday, our excursion day. Your workshop includes one excursion per week and many additional options are available on weekends for an additional fee. Of course, 24/7 access to facilities and 24/7 bi-lingual support are provided.