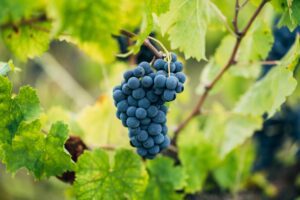 Autochthonous refers to a variety of grape from a specific terroir. In other words, a particular type of grape adapted to a specific soil and geography, as well as to tradition. Italy is one of the countries with the most autochthonous grapes in the world - and there are 545 registered varieties for making wine! Each one has its distinguishing quality and story. The Italian producers have started to revive these vines, some of which were almost extinct, and produce wines from them, just like the old times.
In this workshop, we will learn about some of these grapes, and their traditions – we will taste the wines, and meet the producers who make them. Printouts will be handed to help facilitate learning during lessons, wine will be tasted and there will be visits to wineries. Let's dive into the wine world of Italy and see and taste why this country is so special!
Additionally, our workshop dates coincide with the annual Cantine Aperte festival, which is one of the most important wine events of the year! At the festival, the seasons new wines are unveiled and vineyards open their doors to all who are eager to taste the new vintage. It is the good fortune of this workshop that the event falls of the first day of our activities – and we will attend the event! It is an amazing celebration and will be a great way to kick off the workshop.
Throughout the week-long experience, participants will be housed in the remarkably well-preserved Umbrian hill town of Monte Castello di Vibio. The workshop package is all-inclusive, providing welcome and departure services and airport transfer from the Rome Fiumicino, Leonardo daVinci Airport (FCO). Aboard our comfortable private bus, single occupancy accommodations with spectacular views, 3 meals per day Monday-Thursday, Prosecco brunch and dinner on Saturday.
The workshop includes daily tastings and winery visits as well as lunch at a Michelin-recommended restaurant, Il Frantoio, in Assisi and other meals at noteworthy vineyards. Finally, our "off-campus" meals will include a dinner at the renowned Torre a Cona vineyard, where we will be treated to a tasting of their wines and an extraordinary 6-course dinner!
Of course, throughout your stay, 24/7 access to facilities and 24/7 bi-lingual support are provided.
Those who have time might also consider the adding the additional 4-day tour: Little-known Wines of Campania, June 4 – 7, which will commence at the end of this workshop.