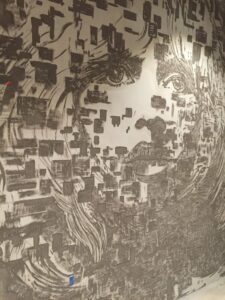 In a workshop led by one of the world-renowned masters of the traditional medium of fresco - iLia Anossov, instructs participants in the basic concepts and techniques of the medium. The course will focus on classic fresco techniques while studying the details of both wall and panel preparation and sgraffito techniques.
Here in Italy, a nation perhaps most famous for this art form, participants will have the added benefit of excursions to cities that are home to the world's greatest examples of fresco in the company of a master of the medium! Excursions to Florence, will visit the works of artists of the Florentine Renaissance, including: Masaccio, Fra Angelico, Botticelli, and many more!
In the second week of the course, our Rome excursion will allow the unforgettable experience of viewing the Sistine Chapel ceiling by Michelangelo as well as other works that adorn the Vatican.
In addition, students will further their understanding of the perspective, value range principals, and the verdaccio underpainting and its consequent effect on the painting process.
In the course of the two-week workshop, students will create one small-scale work, individually exploring the sgraffito technique and one group "fresco bodega" project, an eight by four-foot, wall fresco in the buon fresco technique, which will be adorned with classic sgraffito elements. Students will explore classic techniques of buon fresco, sgraffito, preparatory stages and final wall painting stage.
All the while, participants will be housed in the remarkably well-preserved Umbrian hill town of Monte Castello di Vibio. Your workshop package is all-inclusive, providing welcome and departure services and airport transfer from the Rome Fiumicino, Leonardo Da Vinci Airport (FCO). Aboard our comfortable private bus, single occupancy accommodations with shared bath (a wide range of upgrades with private bath are available), 3 meals per day Monday-Thursday, Prosecco brunch and dinner on Saturday and Sunday (no meals are served on Friday, our excursion day. Your workshop includes one excursion per week and many additional options are available on weekends for an additional fee. Of course, 24/7 access to facilities and 24/7 bi-lingual support are provided. All supplies are included.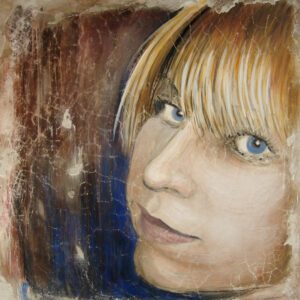 Our Fresco Workshop with iLia Anossov is a rare opportunity for study with a renowned master of the medium in a country renowned for it. All the while, participants will enjoy a rare immersion in traditional culture, enjoy incredible views made possible by our mountaintop location, delight in gourmet and traditional food prepared fresh by expert chefs from fresh, locally sourced ingredients all accompanied by excellent local wine (or optional selections from our wonderful Wine List, for an additional fee). It is a rare experience, available to only 10 participants.
All materials for the course – including a set of fresco brushes – are included.  Also included is Fresco School Membership and a 5-volume video tutorial on Fresco painting by the master!