This two-week workshop is divided between two interrelated disciplines: papermaking and printmaking.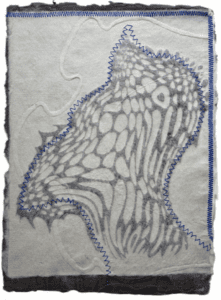 In the first week, renowned Italian American paper artist and educator, Roberto Mannino, will introduce the basics of hand papermaking.
In the first week, participants will learn how to create unique papers from virgin, high quality fibers like cotton, linen, and abaca. Color laminations, transparencies and pulp painting effects will support your creativity in composing sheets up to A3 size. Since these papers will be internally sized, they will be rewetted to better retain inks and embossing under the etching press.
In the second week, several alternative printmaking methods will be introduced, with the central focus of first developing imagery with paper as the substrate, then further printing over it:
direct monotype with Akua and Calico water-based inks
relief printmaking from thin plexiglass plates with Dremel electric engraving and texture marks, and various methods to make a Collagraph plate
The above will be printed both as an Intaglio plate and as a relief
Two single-day excursions through the amazing countryside of Central Italy will enrich this experience:
In week-one, we will visit the city of Fabriano. In the medieval city, we will visit the Fabriano Paper and Watermark Museum, which houses a working medieval papermaking press. We will also visit the nearby Civic Art Collection, Bruno Molajoli, and the Istocarta, with the impressive Fedrigoni Paper arkive hosted in the Historical Milani Papermill.
In week-two, we will visit Perugia to visit an important collection of medieval manuscripts at the Bibilioteca Augusta and then we will visit the extraordinary, National Museum of Umbria, for a tour of the collections.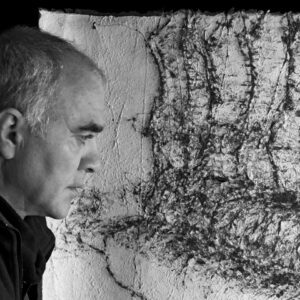 Participants in the program will be housed in the remarkably well-preserved Umbrian hill town of Monte Castello di Vibio. Your workshop package is all-inclusive, providing welcome and departure services and airport transfer from the Rome Fiumicino, Leonardo Da Vinci Airport (FCO). Aboard our comfortable private bus, single occupancy accommodations with shared bath (a wide range of upgrades with private bath are available), 3 meals per day Monday-Thursday, Prosecco brunch and dinner on Saturday and Sunday (no meals are served on Friday, our excursion day. Your workshop includes one excursion per week and many additional options are available on weekends for an additional fee. Of course, 24/7 access to facilities and 24/7 bi-lingual support are provided.