Are you intrigued by the complexities of Italian wines? Do you have a fervor for understanding the inextricable link between the land and the grape? Or perhaps you simply desire to elevate your knowledge and tasting skills, unraveling the stories held within each bottle? If so, the International Center for the Arts (ICA) in Italy offers an immersive journey towards becoming a certified sommelier, bridging the gaps between enthusiasm, knowledge, and certification.
Embracing the Legacy of Italian Wines
In the heart of Italy, the ICA presents an experience designed for individuals of all backgrounds and expertise levels. Our program emphasizes the exploration of Italian cuisine, specifically focusing on the rich traditions of Umbria. Participants familiarize themselves with the artisanal food products of Italy's woodlands, mountains, lakes, and seashores, gaining an understanding of the country's traditional, sustainable, organic farming, foraging, and hunting/fishing practices.
Wine plays a central role in our program. We seek to provide a general understanding of Italian, and more precisely, Umbrian wine: its history, descriptive terminology, grape growth, and harvest, production, and aging. By fostering technical tasting skills, we aim to both evaluate and enhance the enjoyment of Italian wine.
The ICA and Assosommelier Partnership
In partnership with the esteemed Assosommelier association, ICA offers a range of wine tours, special workshops, and a sommelier course, allowing participants to delve into the history, diversity, and food connections of wine. The program balances rigorous study with enjoyment, combining tastings with delectable food pairings on our dining terrace, which boasts breathtaking views of the Umbrian countryside.
The sommelier course not only provides a comprehensive introduction to the local wines of Umbria, Tuscany, and Lazio but also includes an in-depth overview of the wines of Italy, guided by an Assosommelier certified sommelier. This makes our sommelier course the perfect stepping stone towards your sommelier certification, whether you're a novice or a food service industry professional.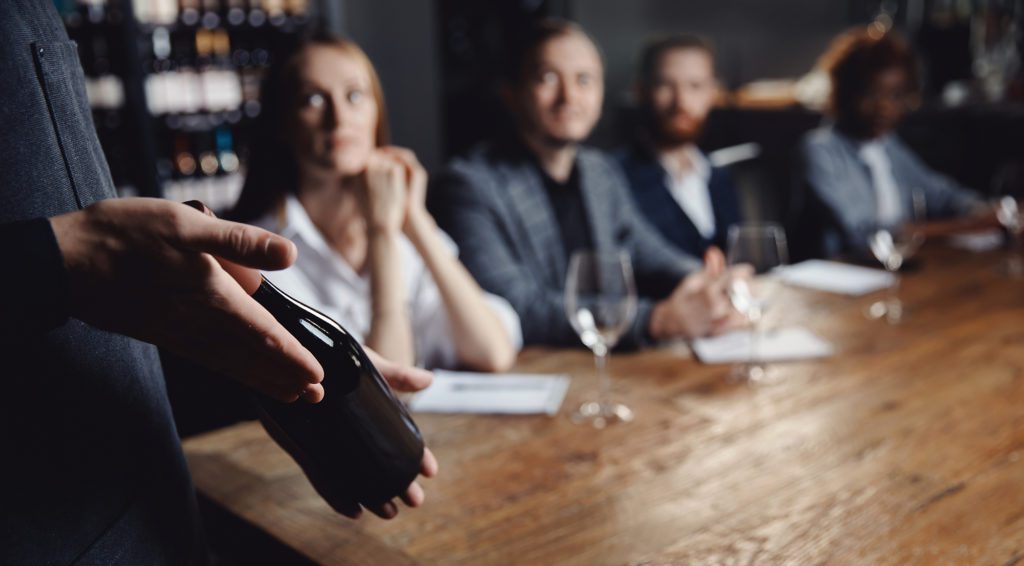 A Multifaceted Approach to Wine Appreciation
Our philosophy extends beyond teaching to inspire. We strive to provide insights into the culture and traditions of Italian wine, both in terms of its refinement and its intimate place in daily and family life. We believe that a full appreciation of wine is guided by knowledge and understanding.
Our course offerings are varied, ranging from the exploration of Umbria's hidden gems to delving into the lesser-known wines of Campania, autochthonous grapes of Italy, and the extensive range of wines and flavors that Italy offers.
Moreover, our Sommelier Certification Courses proudly sponsor the first certified Sommelier Program in Italy for non-residents. Upon successful completion, participants receive a "Special Master" Sommelier certification from the Association Italian Sommelier (AIS), the official training association in Italy. This certification will reflect the technical knowledge that participants have gained, providing the opportunity to continue to other levels of sommelier training.
An Immersive Experience
Located in the well-preserved Umbrian hill town of Monte Castello di Vibio, ICA offers an authentic Italian experience. With the countryside quilted with vineyards, olive groves, and sunflower fields, and traditional Umbrian meals prepared each day with fresh, locally grown ingredients, participants directly benefit from the rich and bountiful harvest of this countryside.
The opportunity to traverse the officially identified wine routes, such as the Vini del Cantico Trail, Vini del Sagrantino Trail, or the Vini Etrusco Romana Trail, enriches the learning experience. These routes offer the opportunity to taste different grapes and numerous blends that are unique and specific to each area.
At the ICA, we believe in immersing participants in a lively artistic and intellectual community. Here, you'll not only engage in stimulating conversation with artists and scholars but also interact with the locals who add a unique flavor to your learning journey.
The ICA invites you to explore the arts of Italy, to allow them to imprint themselves on your imagination, to quench your thirst for discovery, and most importantly, to do it "…for love." Embark on this journey and experience the unforgettable art of becoming a certified sommelier at the International Center for the Arts Italy.